St. Lucie County
Doctor On Demand St. Lucie County
Whether you're sick or you're injured, you need to have a doctor that you can call. If you don't want to go to a doctor's office or an urgent care facility, let doctors come to you. A doctor on call might be the most convenient way to get the care that you need. At Doctors House Calls, it only takes one call to get the mobile health care that you need.
Our full-service medical care and treatments are performed in your home for convenience.
Find out more by calling us at 888-606-0227 today!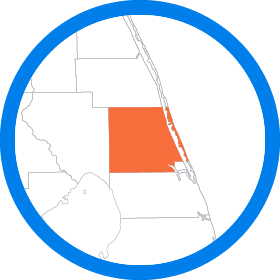 Medical Care of All Levels
When you need a doctor on call, you can depend on us for anything that might be going on:
Sprains, strains, and other urgent care
Chronic conditions
Flu shots
Behavioral health services
Annual physical exams
We provide the medical care for anyone, including homebound individuals who may have Diabetes, Alzheimer's, or who have suffered from a stroke. We're also able to provide employee wellness exams, fill out assisted living forms, and much more. All it takes is a call to us at 888-606-0227 to learn more about a doctor on demand in St. Lucie County.
What to Expect
When you call us at Doctors House Calls, we can serve as your "family doctor." We will provide mobile healthcare by bringing the necessary medical equipment as well as licensed, insured physicians, physician assistants, and nurse practitioners. We're able to run labs and other diagnostics without you having to go anywhere.
We will travel to where you are. Our team has gone to homes, offices, and even hotel rooms in St. Lucie County. This allows you to get cared for no matter where you might be. It's the easiest way to ensure you're being cared for.
Schedule with a House Call Doctor Today
When you're in St. Lucie County and want to learn more about doctors making house calls, schedule your appointment. Call us at 888-606-0227. We're here to provide you with the level of care that you need.
Require something urgent? A home visit doctor can take place within 24 to 48 hours of calling.
Don't hesitate when you need a primary care physician. Our team of healthcare professionals is here to make a difference.