Palm Beach County
Doctor On Demand Palm Beach County
You should always have someone you can call when you need medical attention. Whether you're sick, injured, or dealing with a chronic condition, you need to have a primary care physician.
If only house calls were still a thing.
Actually, Doctors House Calls provides a doctor on demand service for your convenience in Palm Beach County. Learn about the perks of having doctors making house calls by calling 888-606-0227.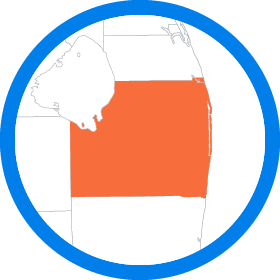 The Pros of Doctors on Demand
There are quite a few pros involved with calling a doctor on call. We will visit you at your home, office, or even a hotel room in Palm Beach County. We accept Medicare B as well as various forms of private pay. We're also able to become your primary care physician, ensuring you have someone to call whenever you need to focus on your healthcare.
If you have to go to the hospital, we're also able to work with all of the local hospitals. This ensures that your healthcare continues before, during, and after your time at the hospital. It ensures that you get the care that you require at all times.
It's not always easy to get to the doctor's office. If you are homebound, suffer from mobility issues, or simply want greater convenience when it comes to receiving healthcare, call us.
House Call Doctor Services
At Doctors House Calls, we're able to provide you with many services:
Wellness visits
Chronic care management
Urgent care
Diagnostic services
Once we visit you, one of our medical care providers will work to establish a health management plan for you. This will determine how often we need to see you as well as what you may need to do in between visits. Should you need any kind of prescription, we can even arrange to have it delivered right to your door.
Would you like to learn more about our doctor on call services? Call us at 888-606-0227.
Book Your In-Home Visit Today
A home visit doctor may be just what you need, regardless of your age or condition. One call to us at 888-606-0227 and we can take good care of you in Palm Beach County.
We will arrive with all of the medical equipment needed to provide you with quality health care. Plus, we are licensed and insured doctors and nurse practitioners, ensuring you're in good hands when you call Doctors House Calls.