Martin County
Doctor On Demand Martin County
When you live in Stuart, Indiantown, Jensen Beach, or anywhere else in Martin County, you need to consider how you're able to get medical services.
Regardless of your age, mobility can be an issue. Rather than avoiding the doctor, you can schedule an on-demand doctor to visit you at your home, office, or anywhere else that is convenient.
At Doctors House Calls, we specialize in being a home visit doctor. Our licensed, insured doctors, physician assistants, and nurse practitioners can visit you in order to provide you with all levels of care.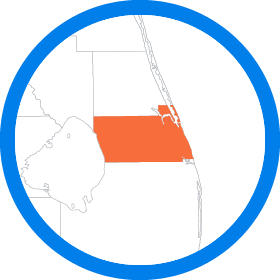 Types of Doctor Visits
When you need to visit a doctor, you may not be able to get to a physical doctor's office. We provide a simpler solution. By calling for a Dr. on call, we can provide you with all of the services that you may need:
Wound care
Chronic care
Urgent care
Primary care
We have been able to help patients of all ages with conditions such as Diabetes, heart conditions, strokes, COPD, Parkinson's, and more. Don't wait another minute to learn about the benefits of having a doctor to come to you. We will take good care of you with our licensed staff of medical professionals.
What to Expect with a Doctor on Call
When you have a house call doctor visit you, it's possible to get all of the care that you need. Whether you need a flu shot, and x-ray, or something else, we can provide it to you in the comfort of your home.
As a full-service medical provider, we are able to arrange for prescriptions, provide ongoing care, and even order any medical equipment or therapy that you may need.
Once you have received your first visit, we will then set up a care schedule for you. This will tell you when you need your next appointment so that you can continue to get the medical care that you need and deserve.
Learn more about the benefits of doctors making house calls by calling us at 888-606-0227.
Book Your In-Home Visit Today
It only takes a few minutes to book your in-home doctor's appointment with us in Martin County. Simply let us know what is going on with your health. We can provide wound care, chronic care management, urgent care, and more. Rather than going to an urgent care facility, we can often have medical care to you within 24 to 48 hours of you calling.
Let us be your primary care provider. Contact us today at 888-606-0227.