Indian River County
Doctor On Demand Indian River County
When you're in Indian River County, it's important to know where you can turn for medical attention. If you're homebound or have mobility issues, getting to the doctor is not always easy.
At Doctors House Calls, we provide a simple solution. We can provide you with doctors making house calls so you can get the care you need, no matter your age. With one call, we can make you an appointment with a doctor on call to visit your home, office, or hotel room.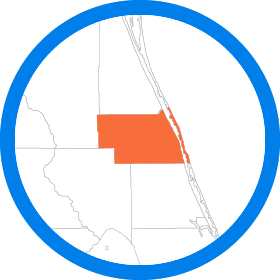 What can be included in a house call?
You might be surprised to learn that a home visit doctor in Indian River County can do so much for you. Our goal is to provide you with all of the care that you might need. We will also set up a care schedule for you to determine how often you need to be seen.
Look forward to our help with all levels of your health:
Urgent care
Wound care
Annual physical examinations
Chronic care management
Flu shots
Diagnostic services
It's easy to get the care that you need in Indian River County. Don't dismiss a medical condition just because you can't get to the doctor's office. Call us and we will send a medical provider out to you.
Why call for doctors on call?
It's important to get the medical care that you require. If you can't visit a doctor's office, you still need the medical care. With a doctor on call in Indian River County, you can have a licensed and insured doctor, nurse practitioner, or physician's assistant visit you.
We're able to provide care for chronic conditions, urgent care, as well as be your primary care provider all year long. Learn more about what we do by calling 888-606-0227.
Schedule Your House Call Doctor Visit Today
An on call doctor is easier for you to schedule than you might think. If it's urgent, we can have someone scheduled within 24 to 48 hours. Simply Call us at 888-606-0227.
We're here to support you however possible. Not only will we become your primary care provider but we will also arrange prescriptions to be delivered to your door and even coordinate other levels of care, such as therapy or having medical equipment set up.
Learn more by making an appointment with us today.